Maggie is a passionate believer in having a creative curriculum within a primary school and she first came up with the idea of a WW2 evacuation project for inner city school children around 2007.  Working in partnership with the Headteacher at St. Mary's Primary School Bucknell, they came up with an effective plan to implement this project.
Finally; in June 2011 after receiving support from the big lottery fund, approximately 60 children from years three and four from Oliver Goldsmith Primary School in Peckham were evacuated to Shropshire. They stayed for three days and truly began to understand what it would have been like for children during WW2.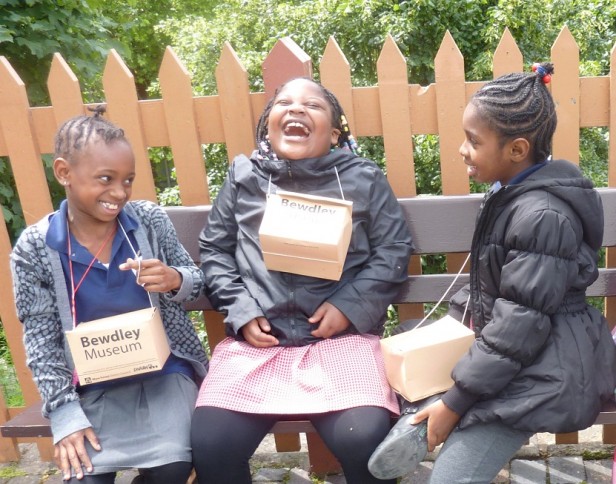 Everyone in the school and the village of Bucknell worked extremely hard to make this a wonderful experience for the children from both schools. It was a pleasure to play a small part in organising this project which involved all members of the community. She would also like to thank her colleagues from Oliver Goldsmith Primary School who supported the project, especially those teachers who stood in at the last moment to accompany the group to Shropshire.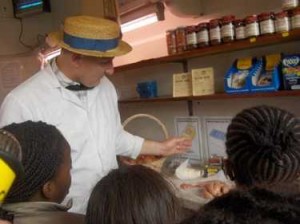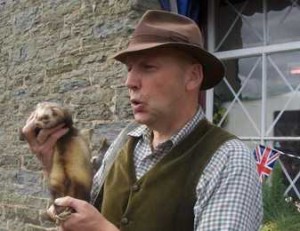 ICT use in the project
Many opportunities presented themselves throughout but three applications that were very popular.
Web conferencing, which allowed the children to get to know each other prior to the visit.
Podcasting, used just before and during the trip. This obviously allowed children to record their activities but there was also the additional benefit that it allowed parents to keep in touch with their children whilst theywere away – see the link below
Photostory 3 – when we returned to school the children used photographs of the trip to make small videos